David Beckham: Fashion combination for which no man would dare
Retired player was part of the invited guests at the London Fashion Week.
It has long been known that David Beckham is not just an athlete, but also a keen fashion and boasts with its own collection of clothes.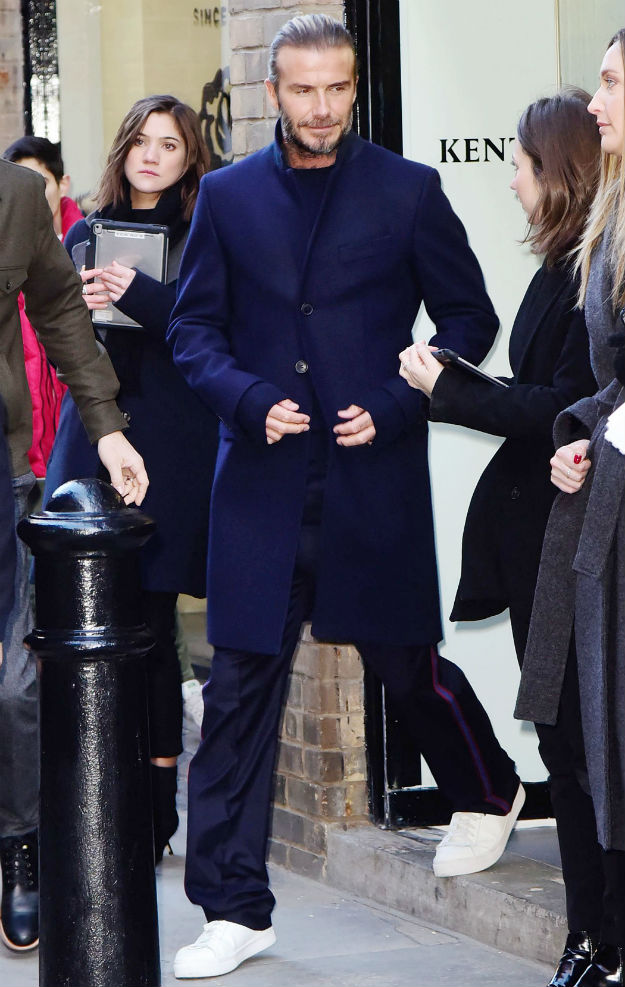 to save the day comes his wife Victoria who after the music, has achieved a very successful designer career.
This pair is often on the list of best dressed celebrity couples, and the player has great courage when it comes to combining different pieces of clothing.
He proved that in London, where he was spotted in an interesting combination – Beckham wore pants that looked like tracksuit, an elegant coat in a dark blue tint and white sneakers.
Although the majority of men would not have dared to wear this elegant-sports combined, David looks great in it.